Thanks for inquiring about C.O.P.S.S., (Coalition of Producers, Singers, and Songwriters). C.O.P.S.S., is comprised of artists who work collectively to create music for commercial release. Its goal is to bridge the gap between artists and the entertainment industry in an attempt to provide quality music with great substance and content for placement to major and indie record labels, as well as publishing companies.

For potential membership into C.O.P.S.S., please submit four (4) songs that showcases your overall talents. Upon submission, please indicate your name, age, genre of music, and whether you are a producer, singer, or songwriter, and we will notify you via email once we have reviewed your material for consideration.
Powered by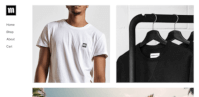 Create your own unique website with customizable templates.